Top 6 beaches nearby Lisbon to hit on a sunny day
In 2018, Lisbon had 255 days without rain out of 365. Without any further verifiable data, but with an ounce of Lisboeta pride, I can guess that most of the 255 days were bright with clear blue skies. Worth a trip to a nearby beach for a tan & a dip in the ocean. Hence this great list.
Include at least 1 of the 6 beaches bellow in your Lisbon's trip:
Moinho Beach in Cascais shoreline
Cresmina Beach in Guincho
S.João Beach in Costa da Caparica
Ursa Beach in Sintra
Meco Beach near Sesimbra
Arrábida in Setúbal
Get the train in Lisbon and exit at the beach in less than 40 minutes.
If you're in a time crunch, catch the next train heading to Cascais and get off in Carcavelos.
Avoid the crowded Carcavelos' beach itself, instead head left to the quieter Moinho's beach. It's small and mostly wind free beach. Grab a seat and a cold drink at the bar and start working on that golden brown tan.
Drive out of Lisbon and find the most breathtaking road to the ocean.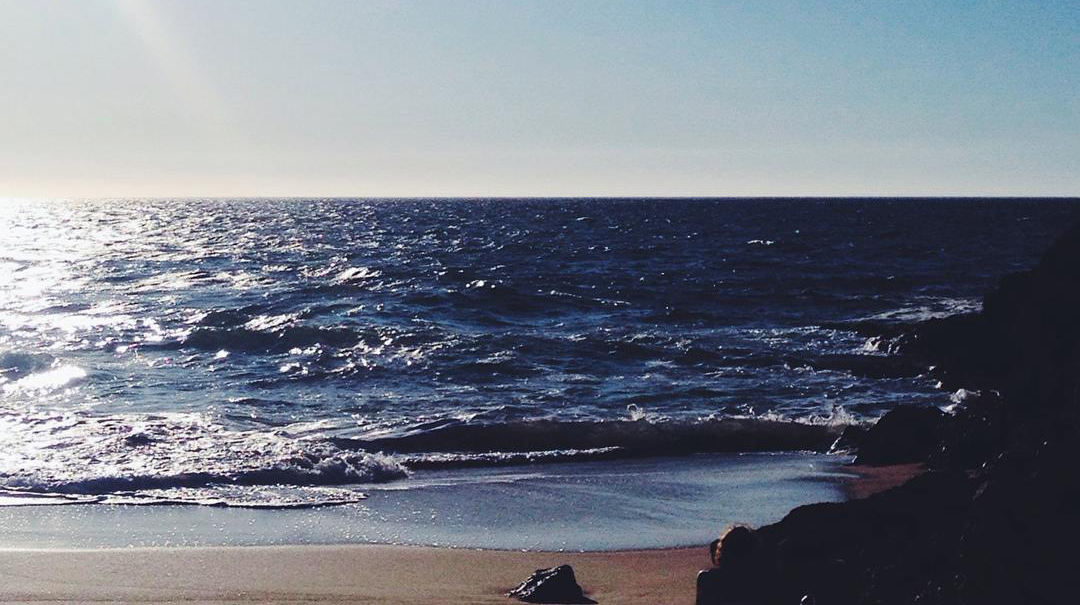 First step, rent out a bike. A comfortable one because it's around 30Km (18 miles) till Cresmina Beach. Second, be ready for a view: after Cascais town, it's a winding road sided by the ocean.
Then just before Guincho, there's Cresmina - surrounded by rock formations - great for surfers and sunbathers alike. Be aware of the sea, specially in off season, swim with caution.
Cross the river and head to every Lisbon's native go-to beaches.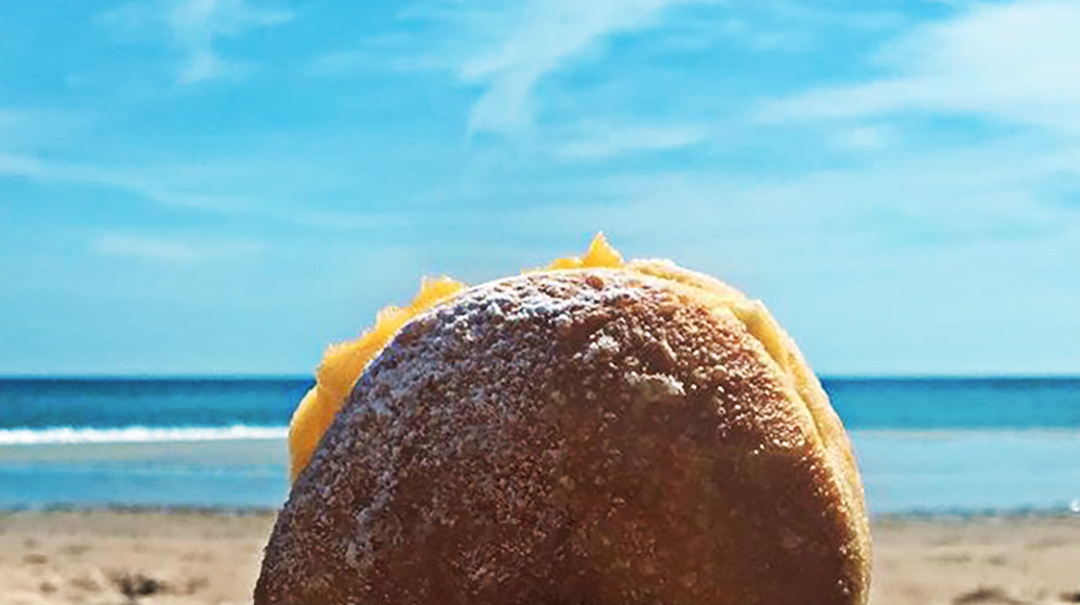 São João beaches are not drop dead beautiful. Yet, if you add river ride, foodzz, outdoor workout and a dive, it's totally worth it. Just follow the plan. Head to Belém boat terminal with your rented bike. Catch the ferry to Trafaria and then cycle till Cova do Vapor fishermen village just to grab a Bola de Berlin before hitting the beach (you can skip this step in you're not into sweet fried dough). Then stay for the sunset at Loroasae beach restaurant or have local petiscos in Trafaria before catching the ferry back.
Secluded Ursa beach that you will not want to miss in your Sintra's itnerary.
Ok, truth be told this beach is a bit more of hassle to get to, but check out here these pro tips.
It's a gorgeous virgin beach. You'll need to hike in and out of there. So, it's not for everyone.
Or at least for people who don't bring good shoes, their food and water. It is worth it. See for yourself a golden sandy beach with a deep blue ocean and rock formations that loosely resemble walking bears. Hence the name Ursa - bear in Portuguese.
Need more guidance to get to the ocean while visiting Lisbon? Hit us with a message 💬
Arrábida Natural Park it's a hidden gem outside Lisbon.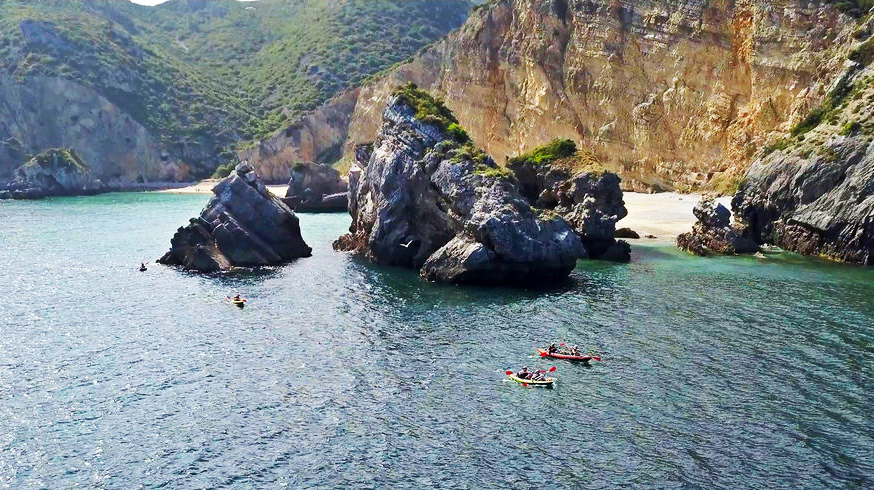 The beaches in this natural park look straight out of a postcard and deservedly won global recognition. Still, they're pretty local, largely because of hard accesses and lack of parking spots. So why not reach them by the sea? Either splurge on a boat or do some exercise with this kayak adventure. Any of them, better than getting lost or stuck looking for parking.
Venture way south of Lisbon to find Meco: a wide sandy gay and nudist friendly beach.
Meco it's a beautiful beach know for being one - if not the most - LGBTi friendly beach in Lisbon area. Also, you can enjoy the sun butt naked (in the further left side of the beach) and treat yourself to your own DIY skincare spa aka cover yourself in mud for a smoother skin. What's not to like? For sunset head here to party or the one next to it for some no-frills but great seafood and fish. If you're short of time and closer to Lisbon, here's a good alternative.
We will finish this post by shamelessly promoting aLocal, our text-based assistant for today's travelers. So, if you want to know more things to do in Lisbon, message us and we'll do our best to point you in the right direction. FYI: it's free and in FB Messenger so no need to download another app✌🏻
Back to Blog