Portuguese Must-Eats beyond cod and egg tarts in Lisbon
You're on your way to Lisbon, by now friends or Google or both have told you about creamy egg tarts and the Portuguese obsession with all things bacalhau (cod). They're both deserving of your affection. BUT why not give these other sweet and savoury favorites a go while you're here?
Here's a breakdown of Portuguese eats you should try:
Croquetes: any time of the day meal.
📸@rauldelamare at Gambrinus counter
It's a cylinder of minced beef or game (yes!) meat either deep or pan fried, with an outer coat made of breadcrumbs. But, nowadays there are fish and vegetarian versions. Some more fancier than other. Like the locals who eat them. As a snack at the counter with a dab of mustard or at home with rice. Places get known for their croquetes. Places for you to visit:
Pastelaria Califa in Benfica
Pastelaria Versailles in Saldanha
Restaurant Gambrinus in Rossio
Peixinhos da Horta: veggie classic.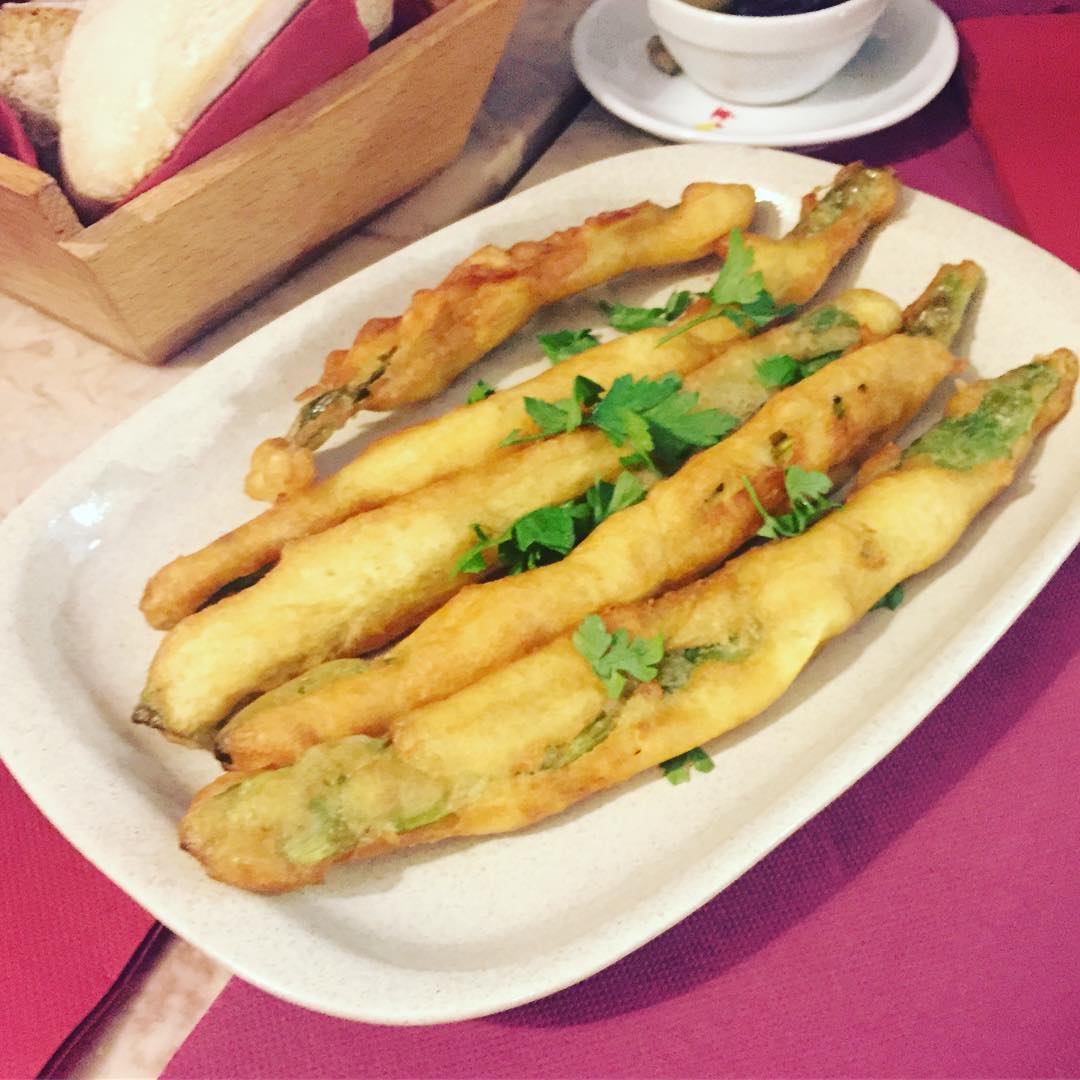 📸@maria_macachita at Tascardoso restaurant
The direct translation it's Garden's little fishes and it's a vegetarian petisco, before vegetarians where trendy. It consists, mostly, of green bean's tempura. But there are also pumpkin, bell peppers or even carrot's variants. When it's done right it's crunchy good. When it's done wrong it's just a mushy sad thing. So, here where you can have them:
Restaurant Tascardoso in Príncipe Real
Restaurant Pap'Açorda in Timeout Mercado da Ribeira
Restaurant Coelho da Rocha in Campo de Ourique
Meat lovers battle: Prego (beef sandwich) vs Bifana (Pork Sandwich).
📸@maiakovski_ at tasca Boa Esperança
Still on the savoury end for meat devouring people: two Portuguese iconic foods. First, the garlic packed Prego (beef) you can eat as a "light" at counter meal with a beer or as the "desert" after a crazy amount of seafood at your local cervejaria. The second, Bifana it's pork and it's simmers for god knows how long in a pan full of spices, fat and other things that you better not ask. Just ask where you can eat them:
Boa Esperança in Benfica for pregos
Rui dos Pregos in Alcântara for pregos
O Trevo in Bairro Alto for bifanas
Triângulo da Ribeira in Cais do Sodré for bifanas
Are you mouthwatering already? We have way more tips on where to eat around Lisbon.
Arroz Doce (rice pudding): sweet obsession with rice.
When rice, milk, sugar and cinnamon get together it's impossible not to smile. Arroz doce it's a common dessert at the restaurant table. What's a rarity it's arroz doce that tastes like your Grandma's arroz doce. So, if you don't have a Portuguese grandma here the next best thing:
Pirilampo in Alvalade
French palmiers and croissants turn Portuguese favorites.
📸@eduardo.goncalves.ferreira at Careca Pastry shop
There is a big French influence when it comes to the sweeter side of things in Lisbon: both palmiers and croissants can be seen in pastry shops around town. The first, a flaky pff pastry that can be as thin as paper and in miniature size to eat as many as possible. The second, come in all sorts of doughs and stuffings from savoury to sweet. Here's where you can get these two:
Careca in Belém for both
Choupana in Saldanha for croissants
Doce Real in Príncipe Real
Conventual sweets: thank God for nuns' sweet tooth.
📸@normalima at Alcôa Conventual sweets Pastry shop
Portuguese do have a thing for sweet things and nuns who dedicated their lives to making them. With loads of egg yolk, almond, sugar, pork lard, sugar again and probably a heavenly touch. Go to the shops bellow and order: Papo de Anjo, Toucinho do Céu, Pudim Abade de Priscos, Queijadas or Cornucópias. You can thanks us later.
Alcôa in Chiado
Pousadinha in Cais do Sodré
Casa dos Ovos Moles in Estrela
This is the end just because we don't want it to be the longest list ever. But if you want more recs on ANYTHING Lisbon related simply text or ask aLocal.
Back to Blog